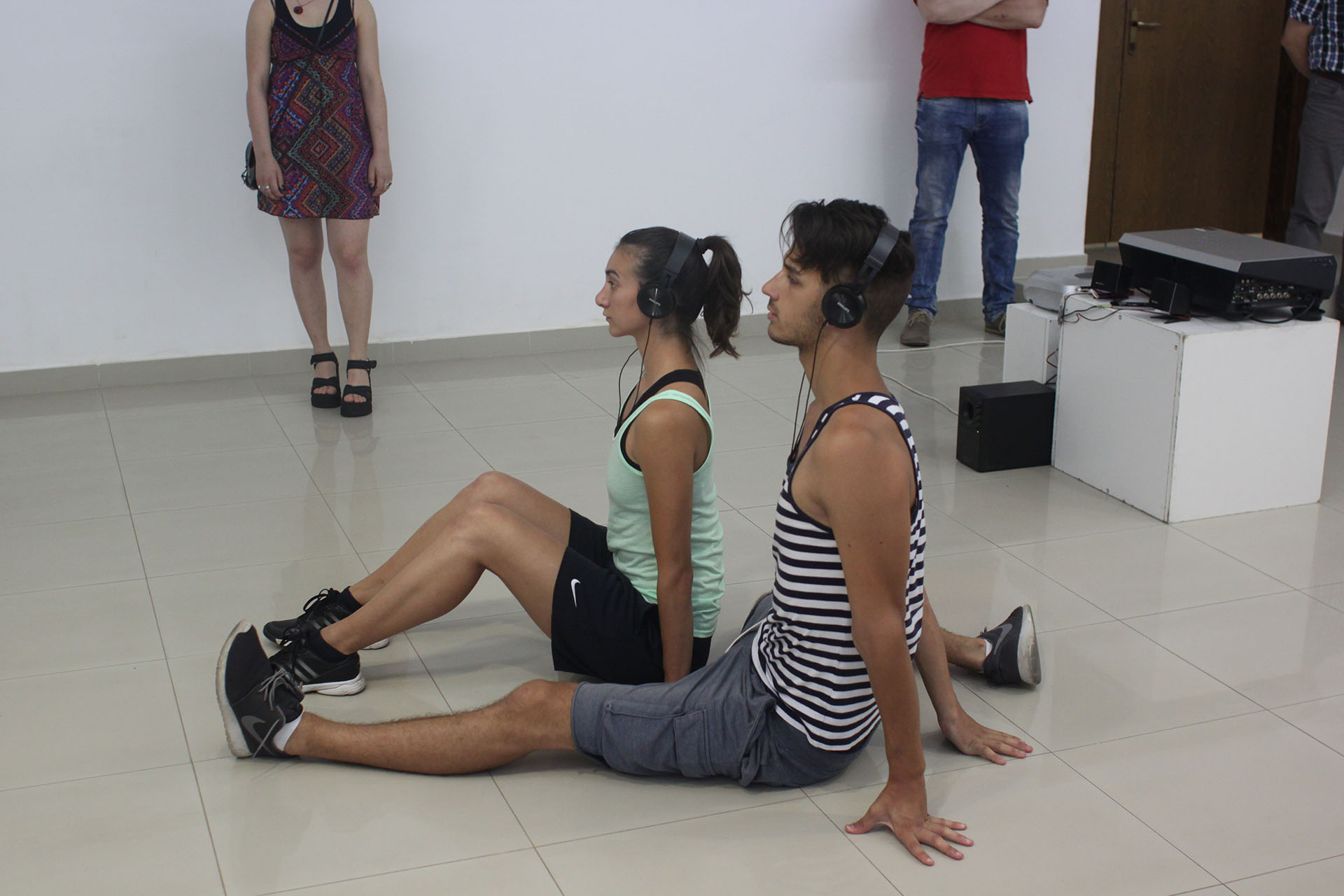 Archaeological Bodies - Novi Sad and Temerin
Archaeological Bodies in Novi Sad was directed towards looking at the position of the Hungarian minorities in the province of Vojvodina in relation to the Serbian majority and aimed at young people, youth workers and young artists in this region. At the core of the project were capacity building workshops in the field of movement, video and text production. Interviews with youngsters were held on the subject of the situation of today and form an archive of ideas and opinions. The interviews that were done by the participants of the project were filmed with simple handheld equipment. The interviews functioned as a starting point for discussion during the workshops and lead to the production of texts as a critical commentary on the issues we addressed as well as creative material used in the final event. The project took off in May 2014 and finished in July 2015 with a performance at the Gallery of the Cultural Centre in Temerin.
The project was a collaboration between Milan Vracar of Kulturanova and Lava-Dansproduktion and directed by Nadja Voorham and Sybrig Dokter. 
A booklet about the project was designed by Daiva Tubutytė.
The last session was also co-produced with Ivana Jerkov from KZM, Temerin.
Supported through the Creative Force program of the Swedish Institute.